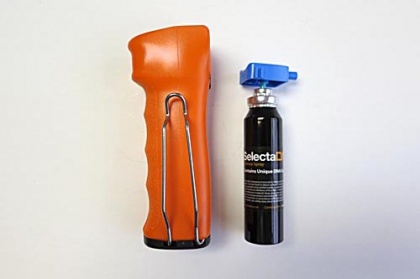 SelectaDNA Defence Spray Kit (30ml)
Reduce the risk of personal attack with the SelectaDNA Defence Kit
Certain groups such as police officers, other law enforcement officers, security guards, shopkeepers, door staff and hospital staff are more vulnerable than others to personal attacks. In extreme cases, attacks can be fatal. But you can help prevent such attacks from ever taking place with the UK police-approved SelectaDNA Defence Spray Kit; an advanced weapon in crime prevention.
Anyone carrying the spray kit is able to mark offenders with a solution of unique DNA code and UV marker that's invisible to the naked eye and almost impossible to remove.
The solution is easily identifiable under UV light, and irrefutably links criminals with crimes. Knowing that an attack on someone carrying a defence spray kit comes with a higher rate of conviction, criminals are less likely to commit the crime in the first place – drastically reducing incidents of theft and attack.
How to use the SelectaDNA Spray Kit
Simply mount the aerosol in the orange holster and the spray kit is armed and ready to go. Use it in the same way you would any aerosol, such as a deodorant or cleaning product.
Aim the spray kit at the attacker and mark them with discreet, unique DNA from a distance of up to five metres. The DNA clings to clothes and skin for weeks, greatly increasing the chances of conviction.
Of course, once equipped with the highly visible spray kit and having displayed warning signage, the deterrent effect comes into play, meaning you're unlikely to ever need to use it.
Who is the spray kit for?
The SelectaDNA Defence Spray Kit is ideal for anyone who may be subject to personal attack such as police officers, other law enforcement officers, security guards, shopkeepers, door staff, hospital staff and other vulnerable workers. It helps prevent and combat abuse as well as preventing other crime, whilst remaining within the legal boundaries.
Essential training is provided to all using the spray kit and the product is only available to accredited organisations whose users have gone through the training course provided by Selectamark (Hong Kong) Ltd. Please contact us on +(852) 2519 4356 or email info@selectamark.com.hk for more information.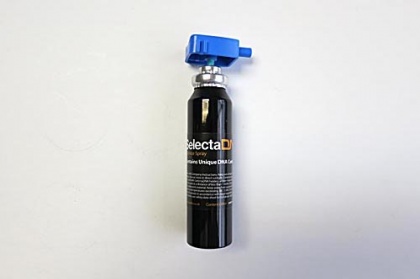 A replacement aerosol for use with the SelectaDNA Defence Spray Kit.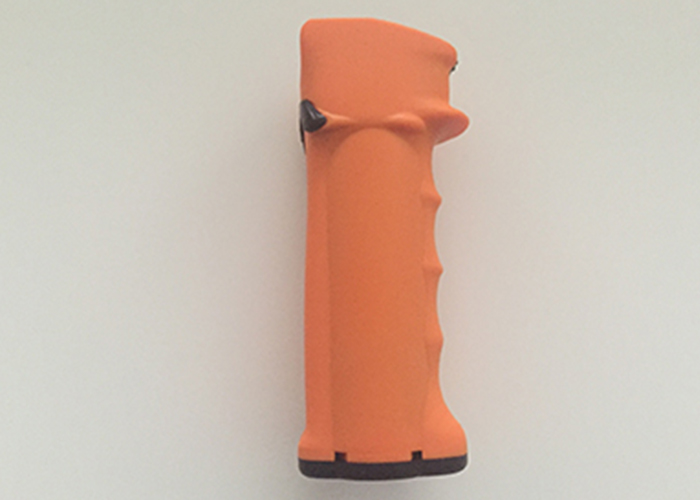 An offender marking spray used to deter and prevent personal attack and criminal behaviour. The sprays can be aimed by officers and guards at suspected criminals involved in crimes such as robberies, smash and grabs, anti-social behaviour and shoplifting.