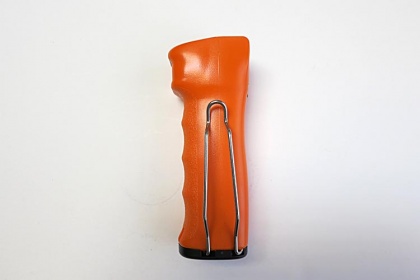 SelectaDNA Defence Spray Orange Holster
A highly visible component of the SelectaDNA Defence Spray Kit
Brand: SelectaDNA
Availability: ✅
SKU: 19894
Please call +(852) 2519 4356 for pricing
The SelectaDNA defence spray orange holster is an essential component of our defence spray kit. When combined with an aerosol filled with SelectaDNA, the holster equips PCSOs, shopkeepers, security officials and vulnerable workers with an advanced weapon in crime prevention.
The bright orange holster easy to see, and a robust clip attaches defence spray kits to security belts and buckles, ensuring the device is on display and easy to hand at all times.
Criminals considering a personal attack can't fail to miss the holster's warning statement, and as such the holster reduces the risk of the crime ever taking place, particularly when coupled with prominently displayed warning signage.
Essential training is provided to all using the spray kit and the product is only available to accredited organisations whose users have gone through the training course provided by Selectamark Security Systems. Please contact us on +(852) 2519 4356 or email info@selectamark.com.hk for more information.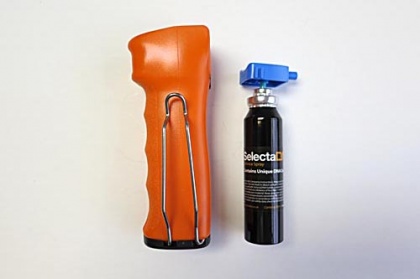 Reduce the risk of personal attack with the SelectaDNA Defence Kit
Please call +(852) 2519 4356 for pricing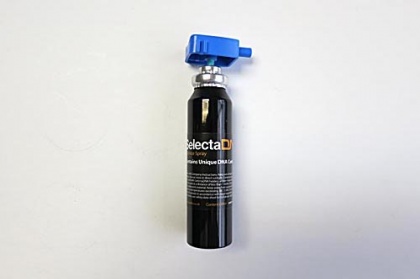 A replacement aerosol for use with the SelectaDNA Defence Spray Kit.
Please call +(852) 2519 4356 for pricing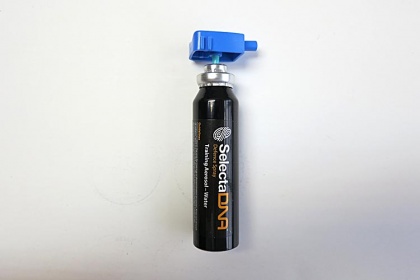 Used in training, simulations and checks on the SelectaDNA defence spray kit.
Please call +(852) 2519 4356 for pricing